Warehousing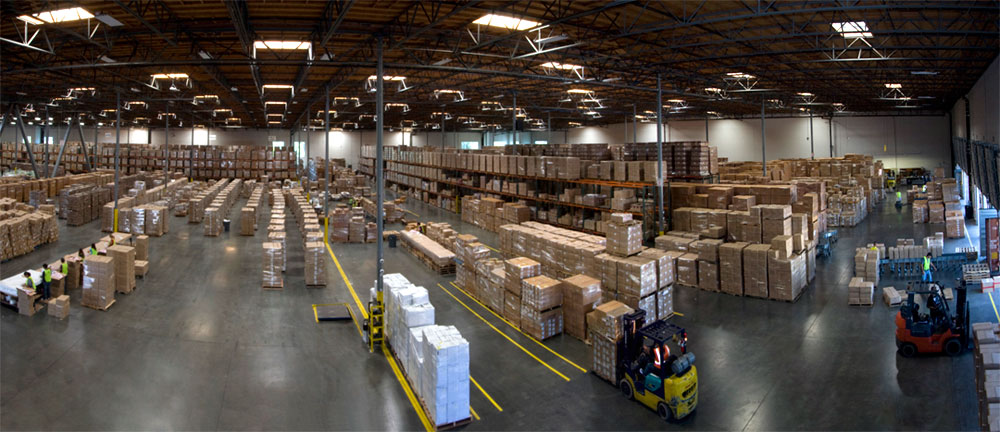 Having a strong distribution and warehousing strategy is critical to your success in today's global environment. Step One Group's Step One Air & Sea Freight integrated WMS solutions can help reduce your inventory levels and logistics costs. Warehouse Management services allow you to react to rapid changes in the market place while minimizing your investment risks and operational costs.
A key element in our philosophy is to truly understand your business and logistics needs. This way, we can provide you with service solutions that will help grow your business. Our extensive network of dedicated and shared warehousing and distribution operations enable you to fulfill your commitments to your customers, anywhere in the world. Our strategic warehousing locations combined with best in class design tools, processes and systems ensure cost-efficient distribution solutions.
WMS (Warehouse Management System)
Managing Your Inventory Has Never Been This Easy
Keeping your warehouse and inventory under control is essential to improving your organization's bottom line. That's why Step One Air & Sea Freight created a WMS to let your warehouse management system do the thinking so you don't have to!
Our WMS gives you more control in ways that are simple and easy. With a fresh look at inventory management and innovative design it puts you in the driver's seat when it comes to increasing efficiency and improving customer service.
Warehouse Capacity
We are currently operating warehouse operation in 12 different districts.
We have 25 warehouses in major cities covering 163,000 SQFT spaces.
We are operating warehouse operation with145 staffs.
We are providing warehouse service to 6 different customers & managing 7 different projects .
In total we are managing 5282 units SKU.
Key services:
Inventory management and control
Order processing, inbound and outbound
Re-packaging, labeling and quality control
Vendor/carrier performance
Cross-docking / flow distribution
Static and dynamic replenishment
Load building
Kitting and value added services
Return management and reverse logistics programs
High sensitivity and responsiveness to your service requirements